Meet Erica
Confident & Free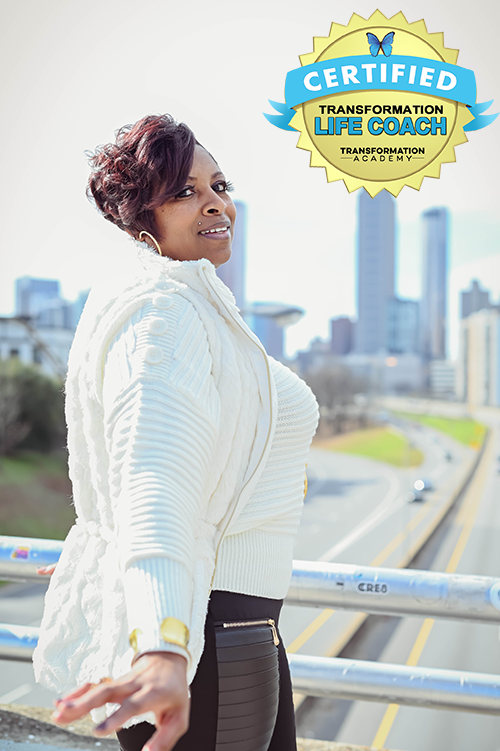 Meet Erica Aker
Erica Aker a Certified Transformation Life Coach and founder of Confident and Free, works with the Everyday average woman approaching or in mid-life who has spent many years looking out for her children, spouse, co-workers, friends, and family.
Most of her efforts barely go noticed or worse, ignored altogether, leaving her feeling frustrated, angry, or bitter. Being Confident and Free gives you permission to pour into yourself by promoting self-love and filling your own cup. This is a game changer. When you love yourself, you have the ability to love others without resentment.
Prior to becoming a Transformation Life Coach, Erica is a former licensed Master Cosmetologist, Master Cosmetology Instructor, Trichologist and Beauty Business Mentor and Coach with over 29 years of experience. She has worked with thousands of women who were experiencing frustrations, resentment, and bitterness in their day to day lives because they were not living authentically.
Many were seeking beauty treatments as a Band-Aid to help them cope with their unhappiness. Erica, unintentionally became an "informal therapist", by sharing her natural gifts in listening and giving sound advice by divine wisdom.
She became better known for this and her hairstyling skills became secondary to her unique "coaching sessions". In 2014, Erica abruptly decided to cut back on her duties in the beauty industry to help her parents care for her ailing sister Audrey, who was suffering from a debilitating auto-immune illness.
Audrey passed away in 2016 and Erica never returned to the beauty industry full-time.Not long after Audrey's death, Erica experienced a major spiritual awakening that would change the trajectory of her life completely and set her upon a new path of purpose and destiny.
She calls this journey and new way of living, "Confident and Free". It is a movement and a lifestyle that promotes self-love, releasing fears, and being authentically and unapologetically YOU.
Erica is passionate about helping women from various backgrounds to heal from past hurt, overcome doubt and fears, while challenging them to begin living their best life TODAY because tomorrow is never promised.